What is Remarketing?
Have you heard of this fancy "remarketing" word that marketers love to use in their bag of tricks before? Remarketing simply means reaching people who have already interacted with your brand in the past in some way shape or form. See our remarketing services here!
Don't be confused; retargeting is the exact same thing as remarketing. This term can be very broad, and take many forms. Reaching users who interacted with your Facebook post with another Facebook ad is just one example. Another example would be reaching a user who came to your site through your Google PPC campaign with another Google advert, only AFTER they backed out of your site and continued their search for related products or services. Typically, remarketing ads are used to reach individual users who have visited your site who may or may not have taken some kind of action valuable to the business.
How Remarketing Can Win You Clients
Remarketing has become a powerful tool that any business serious about their marketing strategy needs to be utilizing. It takes on average of 7 touch points (7 times a user sees an ad from a specific business) to lead to a true conversion valuable to your business growth. So how do we reach these people 7 times without causing annoyance & frequency fatigue to the point where it hurts the brand?
Lets take a company that sells insurance for our first example study. The first step is for our insurance company would be to implement proper tracking pixels in order to collect all the data we need to reach customers that visited our insurance site.
If "user A" lands on a web page about home insurance, and "user B" lands on a web page about car insurance, we can then create a remarketing ad about home insurance for user A, and a car insurance ad for user B. With this data, we are able to show each potential client ads that are more likely to be relevant to him/her.
Lets take one more example of a company that sells physical products. As demonstrated previously, through remarketing, you are able to create customized ads for everyone who lands on a specific product or page on our website. Say that user A lands on one of our product pages, adds an item to the cart, but abandons the cart. From here, we create a "20% off" product ad that shows the specific product he/she landed on and added to the card cart.
We can remarket to these audiences on multiple different platforms to "touch" the user multiple times.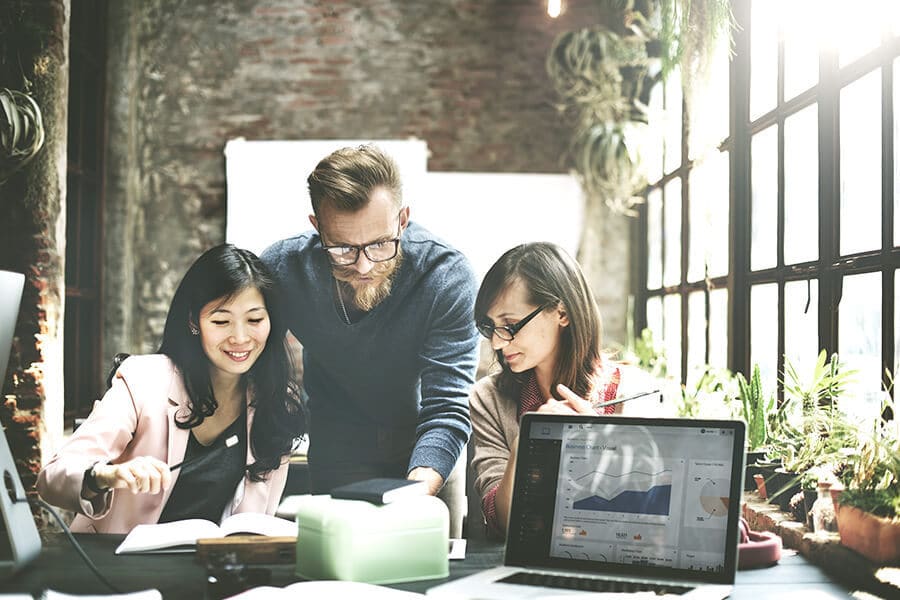 Remarketing Across Platforms
If it makes sense (economically and strategically) for your business to advertise on multiple platforms, we can retarget the user while they are in multiple "online habitats" for increased visibility.
For example, If a user comes to your website from a Facebook ad, we can then show remarketing ads to this user through another Facebook advertisement. The same goes for Google.
If a user visits your website through a Google PPC ad, we can then show remarketing ads to that user through a display (Google partner websites and YouTube), or through Google search ads. In addition to single platform remarketing, we can take advantage of cross-platform remarketing to create even more effective remarketing campaigns that increase our "touch points" to each user.
Let's take the insurance agency we used in the previous example. This insurance agency is able track users who take certain actions on specific webpages who came from Facebook, as we established earlier. This insurance agency is then able to show ads to those people who came to their site through Facebook not only on Facebook, but also on the different Google networks through a customized Google Analytics "remarketing lists."
Don't be scared by the lingo here, that's what we're here for! We take care of the marketing tech, and you just focus on what you do best. This is a more advanced form of remarketing that requires additional tracking snippets and audiences to be customized and implemented, but can increase the chances of your web visitors converting ten fold and increase your brand visibility for specific users at a lower cost.
I mentioned remarketing lists, and there are MANY different types of customizable remarketing lists, which allows for a more customized customer journey that is catered to the end user's interests.
Types Of Remarketing Lists
We can create all different kinds of valuable remarketing lists (varies by platform), but I'll give you a list of the most common:
Website Visitors
Users who have landed on specific URLs
Users who have taken specific actions on your website
New visitors in last 30 days
Returning users in last 30 days
Users who have completed a registration or contact form on your website
Users who have completed a lead form on Facebook
Users who have opted into your email list
Lets take a list here and use it in a real-world example. Based on users who have given you contact information (hot prospects), we can then remarket across platforms.
We will take the famous insurance company we used in the other examples. Lets say our insurance company has a goal of selling more auto insurance policies. So, we decide to run this offer to a "warm" custom audience of our active email list.
From here, we can run traffic to this exclusive offer on Google Adwords to only the people who are on that active email list. To take it a step further, we can re-target across channels and import our custom email list into Facebook.
From Facebook, we are then able to display our "warm" offer with a highly customized, hyper-focused ad tailored specifically for that email-list audience. Through this highly targeted method of advertising, the most relevant ads and messages are shown to people who will find the ad to be most relevant to them. This type of advertising results in much higher click-through-rates, lower cost-per-clicks, and higher conversion rates.
While these are the only two platforms we discussed for remarketing, there are several different platforms worth taking advantage of like Twitter, Yahoo, Bing, Adroll, etc.
Conclusion
Remarketing is a powerful tool to engage users who have already expressed interest in your website or a certain product/service that your business provides. Don't miss out on this revenue opportunity for your business! See more information about our remarketing services click here.
Proper use of remarketing will reduce CPA (cost per acquisition) by staying in front of these people who have expressed interest in your wonderful business! These audiences (typically called warm audiences) are also the ones that we can show our higher ticket offers to since we have already introduced our brand in some way, shape, or form (depending on the specific situation).
Call us today to start remarketing for YOUR business!