You Can't Measure Everything, but Measure What Counts
I'm not sure what marketing is working
I cannot understand what the marketing reports really tell us
I think my SEO is improving or maybe it is social media
I can't figure out what I should be measuring
We can't tell what is really responsible for these leads
Something feels like it is broken- not sure what though

Stats Shouldn't Make You Feel Dazed and Confused
Numbers and data are a driving factor behind everything we do. At STING, we use a deep pool of business data internally to drive our strategy. However, the data we present to you or other team members, is completely customizable..

Keep Everyone Aligned With Actionable Data
Our goal is to provide actionable data to each stakeholder in order for everyone to make the right decisions.

Implement Data Driven Agile Marketing
Our marketing is driven by data, not feeling. Each member of our team and yours has instant access to the data they need.

Over Fifty Sources of Data at Your Fingertips
We track and analyze data from multiple data sources into a unified dashboard of more than a fifty sources.

Hands on Training and Education
We want to make certain the data is clear, accurate and understood. We expect questions and educate you and continue to educate ourselves.



What You Can Expect from Your Reporting
Paid marketing campaigns can help you deliver powerful messages to your target audience through a full-funnel approach. Our campaign strategy and design can help you quickly acquire more leads, more clients, and more business. Our services include the following: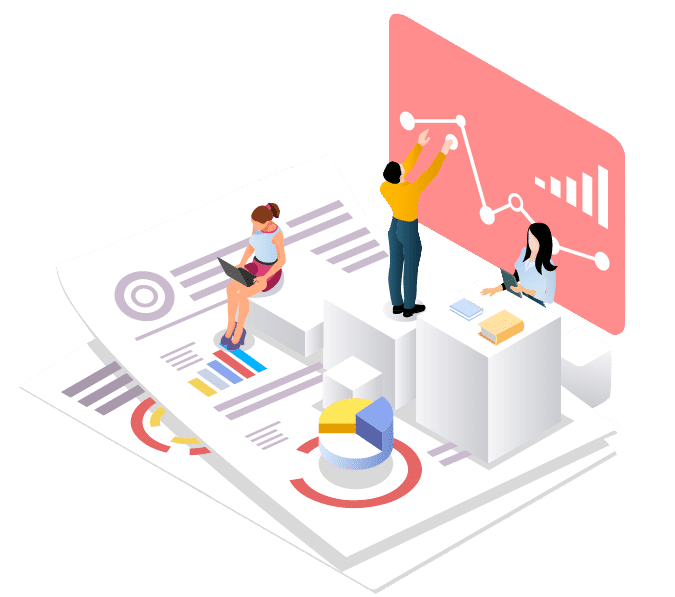 Your unique dashboard that will give you and your leadership a real-time, 80,000-foot view of your marketing efforts and related activities.
Unique Insights and Action Items
Our monthly reports will contain an action plan, unique insights, wins and losses. Based on this data, we adjust the strategy.
Click on any of the images below to check detailed reports samples.
Why Should You Select

Sting

as your
growth partner?
We have worked with dozens of companies just like you
Our best work comes when we work with committed entrepreneurial businesses that are wanting to accelerate growth. Many times they have a small marketing team and aggressive lead generation goals.


We are data driven and continually improving
We do not have templated services but create individualized plans and react to them based of data, not emotion. Each member of our team works to further their knowledge in the industry and market.
We treat your business like ours
Our founder's history goes back to 1997, where he created his first internet company. Six companies later, his entrepreneurialism is reflected in the dedicated strategies created for your success. Learn more about our Mission Vision and Values