Do you have a proven growth strategy that continually adjusts for peak performance?
We are spending money now on marketing but are not sure what is working
We tried a marketing agency before, but they never changed their strategy
We have a great product, but buyers don't know we exist
We need to get more sales opportunities, not just clicks
We want to expand outside of our local market and unsure how
We want a unique strategy that fits our specific company

Meet

Nicholas

Petrocelli, President of ASNOA
His team at ASNOA (Agent Support Network of America) saw the lead generation potential of digital content marketing, but their current website was not creating the influx of traffic they knew existed. They were only seeing about 100 visitors in a month.

ASNOA knew something had to change, so he called STING. It started with a website rebuild and SEO strategy, but then progressively changed. Over the course of a year, we worked closely with Nick and his team to design and build an application for his insurance agents members, a Pay Per Click strategy and content marketing plan. ASNOA now has expanded it's footprint, added an internal marketing team and continues to collaborate with STING to assist in their growth strategy.
The results were transformational
Increase in Website Users
Increase in Website Conversions
"The team at STING has created and executed on a digital strategy that has transformed how we are accelerating our growth nationally."


Nicholas Petrocelli

Be Like Nick and Transform
Your

Growth Strategy
Get in Front of More Clients
Be seen in the right locations at the right time with the right message.
Obtain Better Qualified Sales Leads
Target quality leads at all stages of the sales funnel, to build a more reliable sales pipeline.
Do More with Technology
Develop new applications that enhance engagement and streamline sales.
Expand Your Footprint
Whether expanding your products and services, geographically or categorically.
Take a Smart Step

Forward
Access a more reliable sales pipeline and complete all of those web design and technical needs quickly.
Leverage new and existing technology to streamline your strategy and reduce pesky busy work.
Always Be Ahead of Your Competition
Be continually ahead when the digital environment changes, leaving the competition behind.
Use Data to Drive Decisions
Forget about emotional moves or tired techniques and use empirical numbers to adjust.
Need a Kickstart to Get Going?
Expand Your Capabilities Instantly
For less than the cost of a marketing salary, you can have a team of experienced strategists, niche specialists, writers, data analysts and digital experts on your side.
Implement the best technologies
We can help implement and integrate the best toolset for your growth stack, using proven platforms and technology without the need for another IT vendor.
Proactive Advice and Insights
We develop an agile growth strategy based on data and technological changes. Our experts continually monitor for opportunities and issues.
Integrated Collaboration and Training
We integrate with your team to proactively provide training, tips and tools that help alignment and accelerate the success.

Getting Started with STING is Simple
We will set up a time to learn about your business in-depth, your successes and challenges. We want to understand your vision and goals, and move forward only if we feel that everyone is on-board.

We are excited to begin! We start developing an individualized 90 day plan for success. We design strategies, assets and prioritize growth stack tools, beginning with a deep dive into historical data, persons and customer journeys.

If you like our 90 Day Plan, we now work to detonate your growth. As your growth partner, we work to immediately drive demand and qualified leads. We proactively adjust strategies and tools based on data and your feedback to continually stay 10 steps ahead.
What You Can Expect from

Sting
We dynamically adjust the support team of experts based on the strategy in place. We meet regularly about you, to discuss your wins, tasks and challenges.
How We Have Helped Businesses Like Yours Quickly Transform
229x
increase in the number of ranked keywords

Organically grew awareness on Google to 239 ranked keywords in 6 months
56%
Reduction in Cost per Lead

Decrease the costs while at the same time increasing leads by 112%
Why Should You Select

Sting

as your growth partner?
We have worked with dozens of companies just like you
Our best work comes when we work with committed entrepreneurial businesses that are wanting to accelerate growth. Many times they have a small marketing team and aggressive lead generation goals.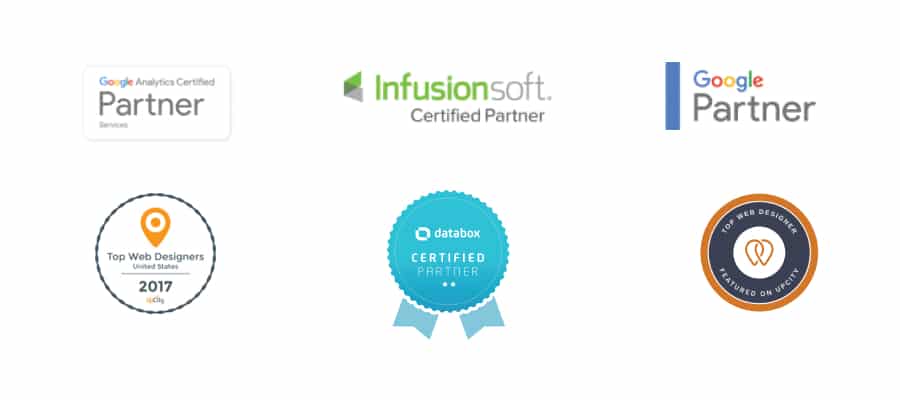 We are data driven and continually improving
We do not have templated services but create individualized plans and react to them based on data, not emotion. Each member of our team works to further their knowledge in the industry and market.
We treat your business like ours
Our founder's history goes back to 1997, where he created his first internet company. Six companies later, his entrepreneurialism is reflected in the dedicated strategies created for your success.