Does Your Current Search Engine Optimization Strategy Consistently Deliver High Quality Organic Leads?
We tried SEO services but never saw any tangible results
Why is our site traffic continuing to fall?
We can't attract the right audience to our site
Why do we not show in the map listings?
We are ranking for the wrong keywords
Why are we seeing no leads come through organically?

Meet

Dr. Asim Khan

from Arizona Pain and Spine
They had the same questions you had
Dr. Khan knew that while they receive many professional referrals, there was power in acquiring clients from digital marketing and fully leveraging the internet to facilitate answering client questions and creating authority.
With their four office locations, STING was able to target both local SEO and statewide where their locations had grown. Over the course of a year, we were able to develop regular content, expand their focus to new treatment areas through the implementation of a comprehensive SEO plan.
The results were transformational
Increase in new organic website users
Increase in organic leads

We Want to Get Started with Search Engine Optimization
There is no one size fits all for SEO strategies. We custom tailor your strategy specific to your business and business goals to make certain you see the impact on your bottom line. With our data-driven approach, our SEO strategies allow us to work with you to build your website into a long-term digital asset.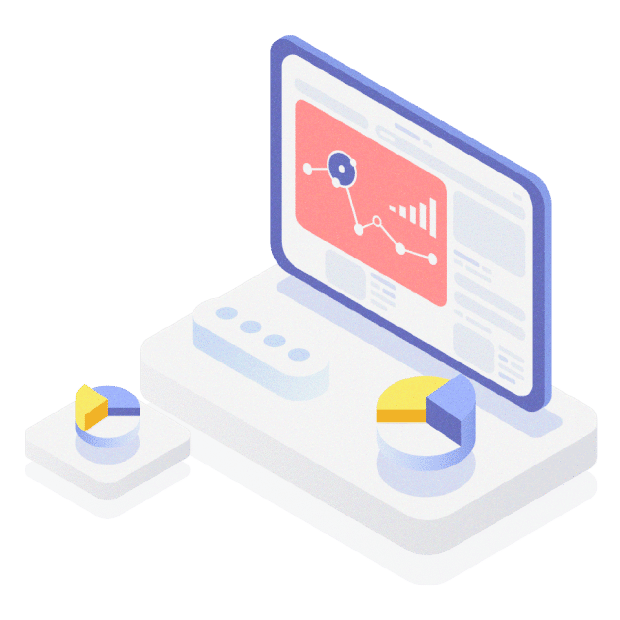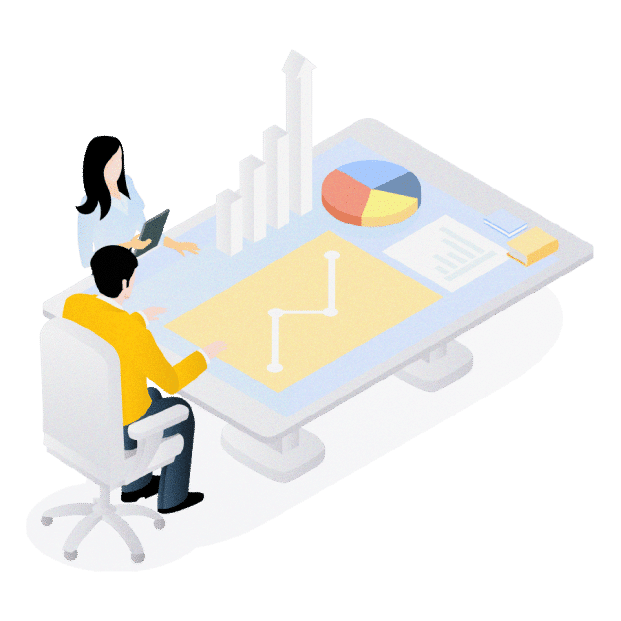 We Want to See Results from SEO
You see the opportunity in SEO but not seeing the results? After a clear understanding of your goals, STING will take a 360° view of your current website, market, and competitors. After careful analysis, we will develop a customized SEO plan, create any necessary assets, and deliver the results you deserve.
Search Engine Optimization is one of the best methods to drive the highest quality leads straight into your sales pipeline. However, SEO does not just happen overnight and not without a well designed plan.
The longer you wait to start, or to change your existing strategy, the longer it will take for your site to start driving additional revenue for your business. At STING, we help you achieve these milestones through proven strategies. Our data-driven approach allows us to see what is happening, why, and what to do next in an efficient and proactive manner.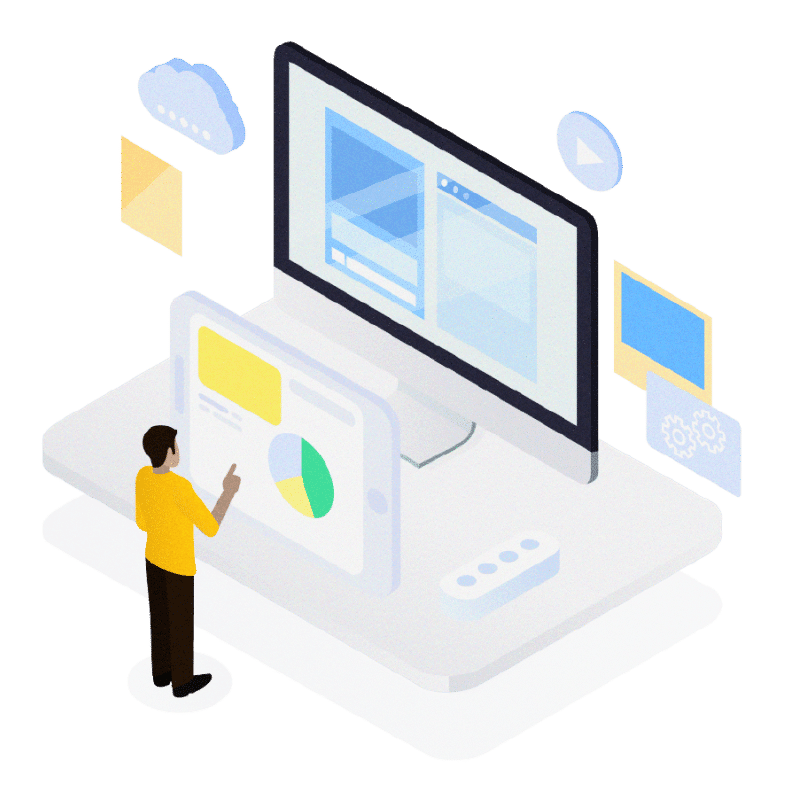 Where Should I Begin with SEO and my Organic Growth?
SEO isn't just about keywords and blogs. STING's approach starts with the same approach Google takes. We look at making sure you are the authority and your users find value in what you provide to them online, when they are searching. So how do we do this and where does STING start?
We first get to know your business inside and out. Through this process, we want to understand who your ideal clients are and what makes them tick. We develop unique profiles, or personas, that then align our entire team around our targets. We want to understand your personas buying process, or what is referred to as the customer journey. Our customer journey design allows our team to understand how these customer personas interact with your business at their different stages in the buying cycle.
What else is
involved in SEO?
What else is involved in SEO? Our proven approach is rooted in agile methodology allowing a consistent realization of growth and strategy adjustment, based on data.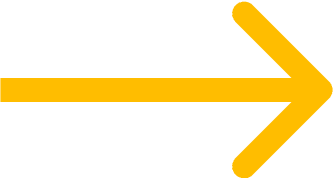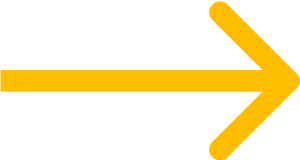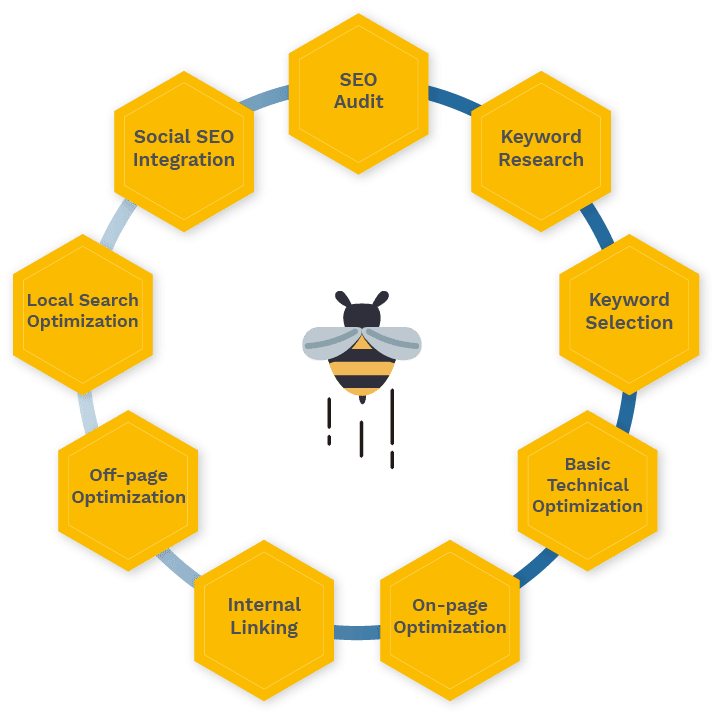 How STING Can Help You
With SEO

SEO Audits
We start with a 360° audit on your website, including a deep-dive into your target customers, and their buying and research processes. We look at improvements to be made on the website, improvements in conversions, content opportunities and off site analysis to get a holistic view of what you have and where to best begin that would make the most impact.

Website and Content Alignment
In many cases, after an SEO audit, we identify opportunities for improvement within the website architecture or content that can have a quick impact on leads. Whether it is simply measuring and improving conversions or restructuring content to provide a more structured focus, our SEO team can assist you with proper alignment.

Full SEO Services
A complete SEO strategy involves several specialized team members and a unified solution. Our in-house team can work independently or as an adjunct to your marketing team, in order to implement a full search engine optimization strategy. Whether you need technical SEO, link building, on-page optimization , writing, or research and analytics, STING can solidify your SEO plan.
What You Can Expect from Sting
A properly implemented SEO plan, can help you target your audience naturally where they search. At STING, we unify all aspects of SEO into one collaborative team that can address your strategy holistically.
Less Stress While You Focus on What's Important
What else is involved in SEO? Our proven approach is rooted in agile methodology allowing a consistent realization of growth and strategy adjustment, based on data.
A Sample of STING's SEO Services Include
Why Should You Select

Sting

as your
growth partner?
We have worked with dozens of companies just like you
Our best work comes when we work with committed entrepreneurial businesses that are wanting to accelerate growth. Many times they have a small marketing team and aggressive lead generation goals.


We are data driven and continually improving
We do not have templated services but create individualized plans and react to them based of data, not emotion. Each member of our team works to further their knowledge in the industry and market.
We treat your business like ours
Our founder's history goes back to 1997, where he created his first internet company. Six companies later, his entrepreneurialism is reflected in the dedicated strategies created for your success. Learn more about our Mission Vision and Values