Our Website Isn't Converting Our Traffic To Leads or Calls
We are paying for marketing to our website but not getting leads
The landing page we have just isn't converting
The web design just isn't clear on what to do
Our website's value proposition just is not clear
Our mobile visitors are just not converting
Is our traffic just bad, or is it my website?

Why Your Website May Be Failing You
Does something feel like it is missing on your website but you just aren't sure where to begin?  A small change in conversions can create a large change in your leads.

Slow Things Come to Those That Wait
But who wants to wait. Not Google and not your users. If your website isn't speedy on all devices then it could be hurting your opportunity to get seen.

Our designs are UX focussed- focused on the user experience. If your designs have too many options or not a clear call-to-action, you could be losing out.

I Built It. But No One is Coming
Your website is your cornerstone of your marketing but without a comprehensive and well-implemented strategy, having a website alone isn't going to draw in leads.

Sometimes your website or landing page just does not effectively communicate what you do or aligned with why the visitor is there to begin with.
Our Conversion Rate Optimization Process
Founded on growth-driven design principles of user experience design, empirical data and continuous improvement, our agile conversion optimization process produces highly successful  lead generation websites and landing pages.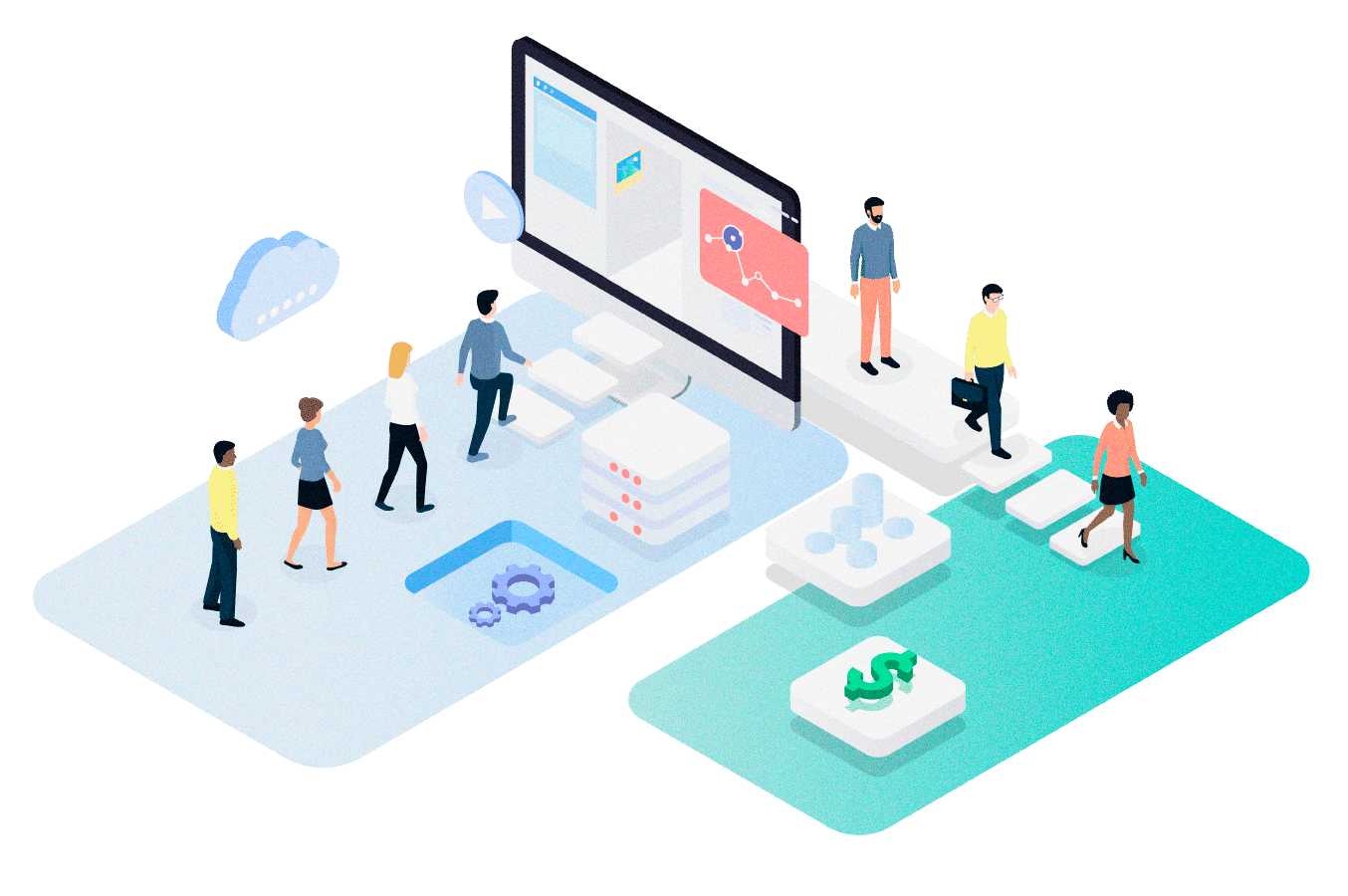 Discovery
Starting with data, we analyze what is currently occurring with your website or landing page. Is it getting enough traffic? The right traffic? How are people using mobile and desktop devices on each page? Where are they entering and exiting? Our designers, writers, and analysts all chime in here.

Define
Now that we now what HAS happened we then strategize on what we can do to change the tide. Starting with the quickest opportunities, we prioritize a strategy, put a plan of what is needed and assemble the team.

Design
We get to work rebuilding, changing, rewriting and putting together the pages. If elected, we will implement A/B variations so that we can continue to test and improve each page. Carefully selected Call to Actions, lead generation forms and content is put in place that will amplify your conversions.

Develop
Now that we have the design and content ready to go, our web developers begin to implement the changes. Whether we implement directly on your main site, set up a subdomain landing page or integrate with your CRM to help with response rates, our dev team can do it.

Detonate
Our team goes through a complete quality assurance process and carefully coordinates a plan to take your new website or landing page live. We carefully monitor uptime, compare data, analyze heatmaps and are ready to detonate it through our growth marketing strategies.
Why Should You Select

Sting

as your
growth partner?
We have worked with dozens of companies just like you
Our best work comes when we work with committed entrepreneurial businesses that are wanting to accelerate growth. Many times they have a small marketing team and aggressive lead generation goals.


We are data driven and continually improving
We do not have templated services but create individualized plans and react to them based of data, not emotion. Each member of our team works to further their knowledge in the industry and market.
We treat your business like ours
Our founder's history goes back to 1997, where he created his first internet company. Six companies later, his entrepreneurialism is reflected in the dedicated strategies created for your success. Learn more about our Mission Vision and Values